Why Real Greeting Cards are Better than E-Cards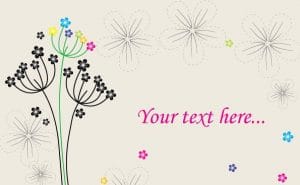 With new holidays around the corner Halloween, Christmas, and even your loved one's Birthdays, you may be planning on sending a card to that someone special to celebrate the festivities. It is debatable as to which is the better option, however, the growing popularity of e-cards has become apparent. However, are e-cards the right way of expressing yourself. We all know every person will love to receive a traditional card received by hand or in the post. Nowadays there is a special card about for every occasion whether you are celebrating a birthday, Christmas, Mother's Day, and many more, there is so much available on the market to the consumer.
In this ever-evolving world, we live in it is worth knowing that a real greeting card is still known to be by far the most effective and true way of telling every person that you really care. We live in a world that is run by digital communication but sending a card by post can mean a lot to the sender and the receiver. A traditional card shows the person you are sending to that you went out of your way to choose a card, handwrite it, and send it. The old fashion way is still apparent, and a lot of people still associate hand-written cards with care and appreciation. By handwriting a card, we are not only helping our own brains to learn and improve motor skills and expression, but we are also making people feel that they are worthwhile and valuable.
Let's look at why real cards are better: 
Personal Touch 
Traditional cards provide a level of personalisation that an E-Card could not match. This way you can hand write your message to the person you are sending it to it is a great opportunity to show that you have put the effort in. Even if you only sign your name and their name it still means you are adding your own personal touch to the card.
Visibility 
To maintain a high visibility, sending a traditional greeting card is the best option. There are a lot of people who prefer their cards standing on their mantelpiece, on display, and in a visible location. A lot of people like to look at their cards and read them and if it's a special time of year like Christmas and they may want to show their friends and family. With an E-Card you cannot really do this as very little people won't be bothered to print them out.
Greetings that are heartfelt 
There is nothing quite the same as taking the time and writing your own heartfelt message to a loved one, addressing the envelope, and sending the card off in the post, this is showing the recipient that you really care. It expresses complex emotions and means a lot to many people.
They serve a keepsake purpose 
A personalised traditional greeting card creates the ideal keepsake for a loved one, family, or friends. A lot of people collect greeting cards and put them safely into an album for a keepsake. They will enjoy the memories for a lifetime especially if the card was for a special occasion like a 100th birthday and not many people see those days.
They are more meaningful 
With all the various greeting card shops there are available to the consumers it is more meaningful to someone that you went into a shop to pick out one and making sure it was the perfect one. There are so many designs to choose from and being able to see the card and the message inside, and the type of fabric it is made of, it is way more meaningful to buy a traditional greeting card then it is sending an e-card. It shows to a loved one that you put a lot of effort into it. Seeing your handwritten message personalises the sentiment and it shows you really care.
There is nothing quite like sending an actual greeting card to make someone's day, to make some feel cheered and tickled pink to hear from you. Consider all the benefits of sending an actual greeting card and show the receiver they are worth more than a few minutes on the computer.